How it works
NiceRx works with your doctor's office to help you access your medications directly from pharmaceutical manufacturers in the United States.
An introduction to NiceRx

Next steps after qualifying

Uploading documents and billing

SSN & billing information
NiceRx verifies your eligibility for medication assistance and notifies you if you are qualified. The pharmaceutical company provides your medication for free and you only pay our service fee.

You may be required to submit further information and documents required by the pharmaceutical company which can be securely uploaded online.

Your application is created and sent to your doctor for signature. At this stage, you will be billed $49 and will not be billed again until you receive your first medication delivery.

Your application is sent to the pharmaceutical company. You will be billed again once you receive your medication. We handle the entire ordering process including requesting ongoing refills.
How to apply
The US-based pharmaceutical manufacturers who ship your medication will require your healthcare and income information in order to determine your eligibility in the program.
Get started
Here's what you'll need:
Your personal details
Your prescribed medications
Healthcare provider information
Income information
Insurance information
Payment information You won't be billed if we can't help access your medication.
Get started
No hidden or additional fees

Only pay for our service, a flat monthly fee of $49 per medication

Convenient and hassle-free

We manage the whole process and we're here to assist you

Ongoing refills

We request your medication refills on your behalf

Your data is safe

Your personal and medical information is safe with us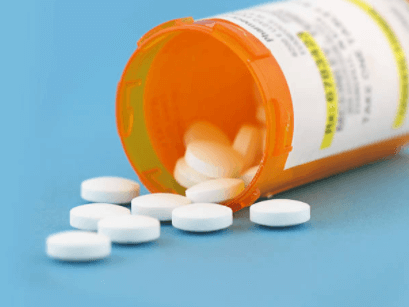 Do I qualify?
Eligibility requirements may vary by medication and program. Each program defines their own qualification standards for enrollment.
In general, most programs require that you meet the following requirements:
I am a permanent, legal resident of the United States or Puerto Rico
I am uninsured or my insurance doesn't cover my medication
I meet certain income eligibility requirements
Responsibilities of a NiceRx customer
Once a year, provide us with the requested information about your medications and income to continue to qualify for the program.
Pay a monthly service fee of $49 for each medication you're approved for. There are no hidden or additional fees.
Common enrollment questions
What do I need to get started?
Get started with our online enrollment form to find out if you are eligible to start receiving your medications with NiceRx. Once you complete the online enrollment, we will let you know if you qualify right away. Once successfully enrolled in the program, NiceRx will manage your enrollment including requesting refills for your prescription medications without you having to worry.
What are the eligibility requirements?
Each program defines its own eligibility criteria. In general, you must meet the following requirements:
I am a permanent, legal resident of the United States or Puerto Rico
I am uninsured or my insurance doesn't cover my medication
I meet certain income eligibility requirements
Who is this program for?
NiceRx is intended for low-income individuals in the United States who cannot afford their medications.
Is there any limit on the number of medications?
No, there is no limit on the number of medications we can help you with. Please let us know all of the brand name and generic medications you are taking so we can check all available sources of assistance.
What happens after I apply?
Following successful enrollment, we may request further documentation from you, to allow us to complete your application. We will handle the whole enrollment process including requesting a prescription from your doctor and working with the pharmaceutical company who ships your medication. We will send you notification emails to update you on the progress of your application so that you will always know the current status.
You should continue taking your medications as normal until you have received your first medication shipment. NiceRx does not approve applications or dispense medication to patients. The pharmaceutical company will make the final determination of acceptance and you will only be charged for medications that we are able to assist with. Therefore, we cannot guarantee shipment times for your medication, although the average turnaround time for the first supply is 6 to 8 weeks from the time we receive all required documentation from you and your healthcare provider.
Do you offer refunds if I decide to cancel?
We understand that you may wish to cancel should you find a more cost-effective alternative somewhere else. In these circumstances, you may be eligible for a full or partial refund, however, this is approved on a case-by-case basis, depending on if you have had your first supply already. If you would like to have your membership cancelled, please review the following guidelines and send us a signed cancellation request by email, fax, or mail.
You may be eligible for a full refund of your first month's dues if:
you have cancelled prior to the time that we have created your application.
you have received a denial letter stating that you are not eligible to receive medication and have delivered a copy of the denial letter to us within 30 days of its date.
If you notify us after you received a three-month supply of medicine and cancelled after one month (and have a two months' supply remaining), you will be billed for the subsequent two months.
Are you a healthcare provider or employer?
We work with healthcare practices and employers to help their patients and employees save money on their prescription medications.
Learn more