Januvia
Dosage, forms & strengths
Complete a free online enrollment application to find out if you're eligible to pay only $49 per month for your Januvia medication.
Get started today
Januvia is the brand name for the prescription drug Sitagliptin phosphate. It belongs to a class of drugs known as dipeptidyl peptidase 4 inhibitors (DPP-4 inhibitors). Januvia is used in combination with diet and exercise to control high blood sugar in people with Type 2 diabetes mellitus. Januvia is not recommended for Type 1 diabetes.
Blood sugar levels rise in the body after a meal. Sitagliptin helps to increase the amount of insulin in the body by blocking the body's normal breakdown of insulin. Sitagliptin also blocks the production of glucagon, a hormone that increases the liver's production of glucose. This combined dual action helps to reduce blood sugar after eating.
Januvia forms and strengths
Januvia is available in tablet form in the following doses: 25 mg, 50 mg, 100 mg.
Januvia dosage for adults
Januvia may be prescribed as a monotherapy, on its own, but most people will take Januvia in combination with other diabetes medications such as metformin, pioglitazone, rosiglitazone, glimepiride, or insulin. Sitagliptin is available in combination with metformin in Janumet and in combination with ertugliflozin in Steglujan, both manufactured by Merck Sharp & Dohme.
| Indication | Initial dosage | Maintenance dosage | Maximum dosage |
| --- | --- | --- | --- |
| Type 2 diabetes | 100 mg tablet taken once daily | 100 mg tablet taken once daily | 100 mg daily |
Januvia dosage for Type 2 diabetes
Januvia increases the removal of glucose from the bloodstream and decreases the production of glucose. Januvia blocks an enzyme called DPP-4 from breaking down incretins, the hormones that signal the body to make insulin. Incretin levels increase after you have had a meal. Blocking DPP-4, allows incretin hormones and insulin to last longer in the body allowing the body's cells to remove more glucose from the blood. Sitagliptin only works at reducing blood glucose when glucose levels are high and are less likely than other diabetes medications to cause low blood sugar. Clinical trials have also shown that Januvia compared to placebo improves fasting glucose and significantly improves postprandial glucose in people with Type 2 diabetes.
The standard dose for Type 2 diabetes in adults is 100 mg taken once daily
The maximum dose for Type 2 diabetes in adults is 100 mg daily
Januvia dosage for children
Januvia's safety and effectiveness have not been established in children and are not approved for use by the FDA.
Januvia dosage restrictions
Some people may not be able to take Januvia. These include patients with Type 1 diabetes or diabetic ketoacidosis or anyone who has had an allergic reaction to Januvia. Patients with heart failure, kidney problems, or who have a history of pancreatitis (inflamed pancreas) should take Januvia with caution.
Januvia is excreted from the body through the kidneys. If you have kidney problems, higher concentrations of the drug could build up in your body and increase side effects. Renal function is measured by the filtration rate or eGFR. The lower the eGFR, the less able the kidneys are to do their job. End-stage renal disease requires dialysis and patients will need to take Januvia at the lowest recommended dose. Although the standard daily dose is 100 mg tablets, the lower dose tablets are taken by people with kidney problems.
Renally impaired patients (kidney disease):
Moderate renal impairment – eGFR of 30-44: 50 mg daily
Moderate to severe renal impairment – eGFR <30: 25 mg daily
Dialysis: 25 mg daily, no supplement
Patients taking other medications such as sulfonylureas and meglitinides may require dosage adjustments to reduce the risk of low blood sugar.
How to take Januvia
Each dose of Januvia is taken only once daily with or without food. Follow your healthcare provider's recommendations on diet and exercise while taking Januvia. Januvia may be taken with other diabetes medications as directed by your doctor. Please read the medication guide before starting this medication and each time it's refilled.
Januvia dosage FAQs
What are the side effects of Januvia?
Common side effects of Januvia, include headaches, joint pain, upper respiratory tract infections, nasopharyngitis, diarrhea, constipation, and weight gain. Serious side effects of sitagliptin include heart failure, severe muscle pain, kidney failure, severe skin reactions, or inflamed pancreas (pancreatitis).
Hypersensitivity reactions include serious allergic reactions, angioedema, Stevens-Johnson syndrome, severe and disabling arthralgia, bullous pemphigoid, acute pancreatitis, including fatal and non-fatal hemorrhagic or necrotizing pancreatitis. In the event of an overdose, contact the Poison Control Center.
How long does Januvia stay in your system?
It will take about two days for your body to completely eliminate a dose of Januvia.
What happens if I miss a dose of Januvia?
Take a missed dose as soon as it's remembered. If it's getting near the time for your next daily dose, skip the missed dose and take your next dose at its regular time.
How long can I take Januvia?
Januvia is used for the long-term treatment of Type 2 diabetes. However, Januvia may lose its effectiveness over time.
How do I stop taking Januvia?
Glucose levels may rise to unsafe levels when Januvia is stopped. As a rule, do not stop taking any diabetes medication without talking to your healthcare provider first.
What is the maximum dosage for Januvia?
100 mg of Januvia daily is the standard and the maximum dose. You may be given a lower daily dose if you have kidney problems.
Can I overdose on Januvia?
Yes, an overdose may cause low blood sugar. Symptoms include weakness, confusion, sweating, drowsiness, dizziness, fast heartbeat, and confusion. A healthcare professional may prescribe a glucagon injection kit to use in cases of severe hypoglycemia.
What interacts with Januvia?
The most significant drug interactions involve diabetes medications, such as insulin and insulin secretagogues such as sulfonylureas and meglitinides. Any combination drug therapy may increase the risk of hypoglycemia.
Heart failure is observed with other DPP-4 inhibitors. Your healthcare provider will consider your risk factors for heart failure. Severe and disabling arthralgia (joint pain) has also been reported in patients taking DPP-4 inhibitors.
Tell your doctor about all of your medical conditions and about any other medicines you are taking including prescription drugs, over-the-counter medications, and even dietary supplements and herbal remedies. Also, read the full prescribing information before you start taking this medicine.
What happens when you mix Januvia and alcohol?
Alcohol reduces your body's ability to make glucose. Consuming alcohol with diabetic medication can cause low blood sugar. The best advice is to not drink alcohol, but if you do, drink in moderation, and on a full stomach to reduce your risk of hypoglycemia.
Is it safe to take Januvia during pregnancy?
If you are pregnant you are advised to speak to a healthcare provider for medical advice about the pros and cons of taking Januvia while pregnant and to register with the Januvia pregnancy registry to track any adverse reactions.
Studies of Januvia's effects on lactation or a nursing baby have not been conducted. It is not known if sitagliptin is passed into human breast milk. Seek medical advice from a healthcare professional about the risks and benefits of taking Januvia while breastfeeding if you are a nursing mother.
Related medications
Januvia images
Januvia tablet strengths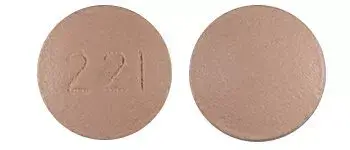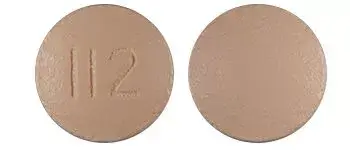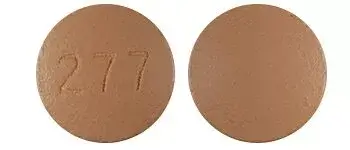 The content on this website is intended for information purposes only. It does not constitute medical advice. The information on this website should not be relied upon and is not a substitute for professional medical advice. You should always speak to your doctor regarding the risks and benefits of any treatment.